WORLDS EASIEST PEELING CHILE
Mild
Medium
HOT
DYNAMITE
Please visit Colorado's largest Chili stand located
Parker Rd & Broncos Parkway
16750 E Broncos Parkway Centennial Colorado-Now open 9am-7pm daily
Or
1700 South Santa Fe drive, Denver Colorado-Now open 9am-7pm daily
Pricing
$39.99 – 1 basket with coupon
$25.00 – 1/2 basket
**Pricing subject to change
GET YOUR COUPON TODAY CLICK HERE
High Point Church in Aurora will not be open this year please go to the (Parker Road and Broncos parkway) location at 16750 East Broncos Parkway
We want our customers to receive the best chili available!
Pueblo Chili is running very late. Our fields should be ready for picking by September 2nd
Thank you for your patience and understanding we always strive to get you the best chili available
---
Many don't know Hatch and Pueblo Roasted Chili's are the best flavored chili in the world!
It will be the best stop your taste buds will ever encounter! Roasted Chili will enhance the flavor of many recipes.
The chile's arrives come from Pueblo, Colorado, Hatch, New Mexico and Grand Junction!

Pick yourself out a large basket of the desired chile you want, Mild, Medium, Hot, Extra Hot or DYNAMITE if you're brave enough!
Let us do your magic:
Flame roast the chile at the correct time and temperature
Remove the roasted chile and bag them up
Once you are at home, all you have to do:
Leave the roasted chile's in the bag up to an hour
Use gloves to protect your skin from the heat.
Reach in the bag
Pull out the roasted chile
Gently slide the skin off
Ready to eat or freeze
(some chose to peel chile after unthawing)
The best way to store your roasted chile's is to refrigerate some for immediate use.
It is recommended to take the remaining roasted chile's and freeze them in sandwich sized baggies.
Avoid running your chile's under water ensuring flavor, vitamins and nutrients are not washed away.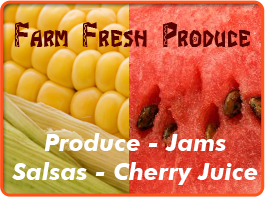 Farm Fresh Produce Produce / Jams Salsas / Cherry Juice
Roastedchile.com carries over 25 different jarred items, Cobblers, Habenero salsa, Quesos, Pickles, BBQ Sauces, Jellies, Ghost salsa and many more!
Not all chili is cooked the same!
Visiting a roastedchili.com location will guarantee you receive the freshest and easiest peeling chili in Colorado!
Roasted green chilies from Hatch green chili and Pueblo Green
Chilies are brought in fresh daily.
Our Hatch chili & Pueblo Chili Locations are open 9:00 to 7:00 daily thru the season.
What we do best!
We roast Hatch Green Chili & Pueblo Green Chili to perfection! Our state of the art roasters are the best in Colorado. Not all chili is the same, many varieties come with a different thickness of skin and meat. Our master roasters are trained to roast your chili to perfection, allowing for easy peeling and preservation of the meat. By doing so, our bags come out 20% to 30% larger then other vendors.
16750 E Broncos Parkway, Centennial Colorado  (white tent)
Preparing Green Chili is what we do best.

WORLDS EASIEST PEELING CHILE
Mild
Medium
HOT
DYNAMITE